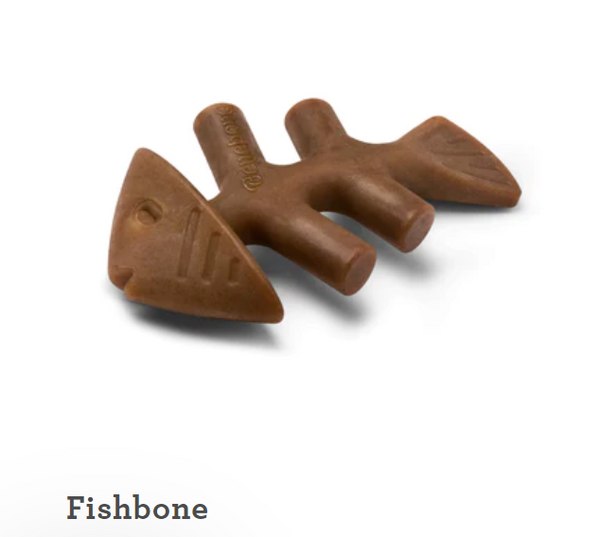 Benebones are long-lasting, durable dog chews with real flavors that last.
They are 100% delicious, USA-made, & family-owned.
Bacon Flavored Wishbone
Salmon Flavored Fishbone
Tripe Flavored Tripe Bone
The flavor of Benebone that will be included FOR FREE in your order will be determined by Saint Rocco's, depending upon the treat, sprinkle, or entree proteins in your order.