Simple Ingredients You Recognize & Quality They Deserve
Are you searching for high-quality treats, meal toppers, and full meals that won't impact your dogs sensitive stomach or allergies?
Our treat, sprinkle & entrée recipes include ONLY premium human-grade ingredients.
Human Grade Beef
This ground beef is good enough to make hamburgers with, but instead we use it to fuel our all-natural dog treats.
Human Grade Chicken
We only use chicken breasts in our human-grade treats, to ensure it is the best meat possible for your dog.
Wild-Caught, Human Grade Alaskan Salmon
Our Salmon is wild-caught, Alaskan Salmon. Your dog will obsess over it & enjoy quality protein & Omega-3s.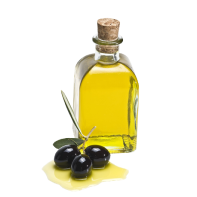 Vegetable Oil
Just a touch is used, to create an easy-to-break, "rippable" jerky that is nutritious, delicious, & perfect for training.
Potato Flour
The perfect binding agent for our all-natural and artisan crafted dog treats.
Homemade Spice Mix
A mix of Paprika, Turmeric, & Salt to help keep our treats fresh and tasty.
Sweet Potato
Full of vitamin A, to help with healthy skin and coat.
Human Grade Cheese
Helpful to dogs tastebuds and full of protein, calcium and Vitamin A, we only use cheese good enough for owners to eat.
Pumpkin
Full of Vitamins A, C and E, Pumpkin also has iron and potassium, to help promote a healthy lifestyle for your dog.
Human Grade Bacon
We only use a little bacon to add to the flavor, but your dog will thank you for the delicious treats it creates.
Honey & Oats
We only use Helt's Honey, which is made locally. Honey helps prevent allergies and promote healthy skin for your dog.
Handcrafted in our small batch kitchen, not a mass production facility
Every Saint Rocco's treat, sprinkle, & entree is handcrafted and baked fresh daily to ensure the ultimate freshness and quality for our furry friends!
We take our limited ingredient recipes and mix them to perfection.

Each mix is hand pressed into baking trays.

Each tray is oven baked fresh upon order.

Each oven baked loaf is deli sliced by our kitchen team.

And voila, our fresh-baked, locally made, treats are ready for enjoyment!